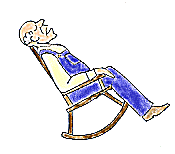 Java General

Sun's Javasoft site

JDK 1.2 API at Sun

JDK 1.3 API at Sun

J2EE API at Sun

Java Developer's Connection

Java Lobby
A site dedicated to the politics and recent events in the Java world - with no influence from Sun.

Java Skyline
I checked this site out and looked up EJB's - whoa! What a collection of info! This place is like a living almanac.

Cafe au Lait
Includes a Java FAQ and the biggest list of Java mailing lists

Peter van der Linden's site
The author of "Just Java" and several other books. Always something weird at this site.

ONJava.com
An independent web site focused on enterprise Java development. Provides development tools, resources, and articles covering EJB, JSP, P2P, Java design, XML, wireless/consumer Java, multimedia Java development.
Focus on Java Technology
Features original articles, free Java source code, Java programming contests, chat, forums, tutorials, free mock exams for SCJP, SCJD, and SCWCD certifications, and tons of categorized links.

CoreJ2ME - The Source for J2ME Developers
Complete coverage of Java 2 Micro Edition (J2ME) and Mobile Information Device Profile (MIDP). Includes articles, source code, discussion groups, training resources, links to related sites and downloads of the latest software.
Denver Java Users Group

Java Summit
The best conference for Java engineers. No sales pitches. Big turnout from IBM.